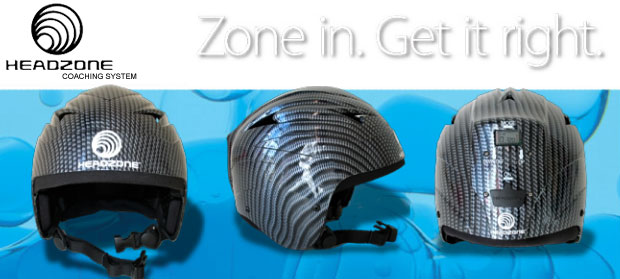 Why the Headzone Coaching System?
"To hear the coach at the precise moment they need advice and thereby accelerate the learning process."

Communication is the key to learning quickly and correctly, especially when it comes to action sports where good timing and technique is essential. Mark Ellis, a pro water-ski coach for more than 18years had been looking on the shelves of sports and electrical shops for many of these years. In the late Australian summer months, Feb 2003, whilst working in the shed new 'prototypes' started to emerge. The main challenge was to make something 100% waterproof and tough even to withstand the impact of the numerous falls!
HEADZONE can help achieve better results faster by offering instant communication from the coach to athlete. The HEADZONE Helmet eliminates stop and start coaching allowing efficient use of time.
"As a coach it is important to be able to relay knowledge clearly without any misunderstanding to the student or athlete to achieve the highest results while increasing their ability."
Mark Ellis, Headzone Coaching Systems